To collaborate and partner internally and externally to deliver strategic, innovative and mission-advancing solutions for the benefit of patients worldwide.
Mayo Clinic is a values-based organization. These values derive from our founders, the Doctors Mayo and the Sisters of St. Francis. Mayo Clinic's primary value is the needs of the patient come first. Mayo Clinic's values are foundational to the way the organization does business.
Fostering innovative ideas. Supporting bold initiatives. Advancing cutting-edge solutions. Those tenets are the bedrock of our philosophy in serving Mayo Clinic's patient-centric mission and values.
We focus on strategic business opportunities from all angles that can help address the unmet needs of patients. From teaming up with proven innovators to the new entrepreneur on the block, we collaborate across the spectrum to bring disruptive healthcare technologies to life.
Ensuring alignment of values is at the core of our careful approach to building relationships with like-minded private organizations, investors and research entities. Our innovators and partners share our passion to solve some of the most complex medical problems through life-changing therapies, surgical procedures and technologies so patients everywhere can receive exactly the care they need when it is needed.
Mayo Clinic has long understood the importance of advancing innovation and commercialization to scale processes for broad application. What started as a modest technology transfer office nearly 40 years ago has fervidly grown to be what is now Mayo Clinic's Department of Business Development, bearing with it a full toolbox for generating start-ups, license agreements, partnerships, strategic collaborations, acquisitions and venture investing.
Our multidisciplinary team carries the knowledge, skill and agility required to navigate the twists and turns of the paradigm shift occurring now in healthcare – understanding and catering to the latest in consumer demands and evolving market trends. We act as the bridge between industry and commercial groups to help pave the way.
The dedication and collaborative spirit embodied by our team, coupled with our accountability to place the needs of the patient first, will continue to support Mayo Clinic's unwavering commitment to defining the next generation of healthcare.
We invite you to join us on this exciting journey.
A history of innovation & evolution
For more than 150 years, Mayo Clinic has produced meaningful and measurable changes in providing top-tier, best practices in medicine.
It is a great thing to make scientific discoveries of rare value, but it is even greater to be willing to share these discoveries and to encourage other workers in the same field of scientific research.
William J. Mayo, MD, 1935
To work with Mayo Clinic Ventures is to work with some of the most esteemed medical scientists in the world. The finest minds, focused on a responsibility to make medicine better, collaborate across specialties to solve complex research questions. Such a close integration makes it possible to quickly bring proven diagnostics and therapeutics to patients.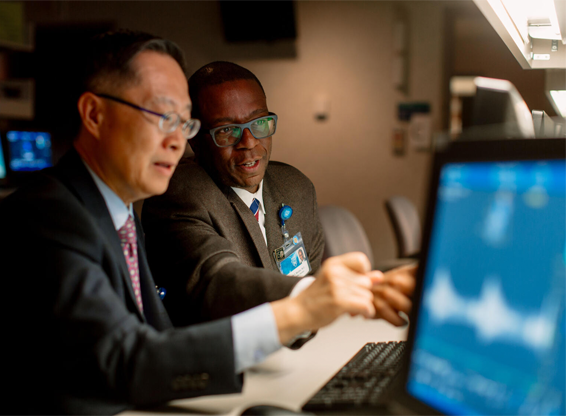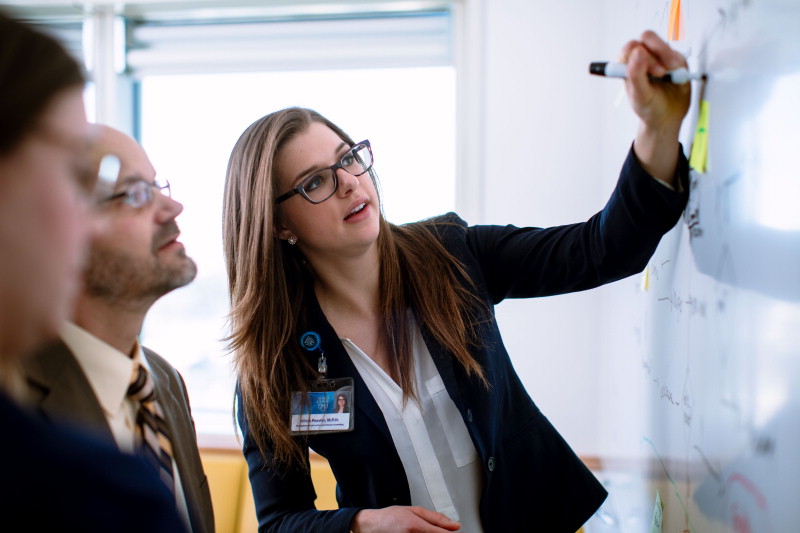 By interfacing amongst Mayo Clinic's three shields of clinical practice, medical education, and research, Corporate Development sources and develops new business opportunities and strategies for the benefit of Mayo Clinic and patients everywhere.
We're not a traditional tech transfer office or corporate development firm — distinct in that we license Mayo Clinic's intellectual property, form strategic collaborations, actively mine Mayo Clinic for ideas, teach entrepreneurism, start companies, run a business accelerator and participate in a multimillion-dollar venture and growth fund that supports economic development.
Behind it all is our dynamic team of varied professionals working with the shared goal of transforming healthcare.