Single-cycle adenovirus vaccine platform
Single-cycle adenovirus vaccine platform
Created to enhance the expression of target antigens, a novel single-cycle adenovirus vaccine platform developed by Mayo Clinic will be used to target multiple infectious diseases and cancer indications, beginning with a Phase I clinical study investigating a vaccine for COVID-19.
The vaccine platform was licensed to Tetherex Pharmaceuticals, Inc., a privately-held biopharmaceutical company, which announced the start of the Phase I trial as of summer 2021.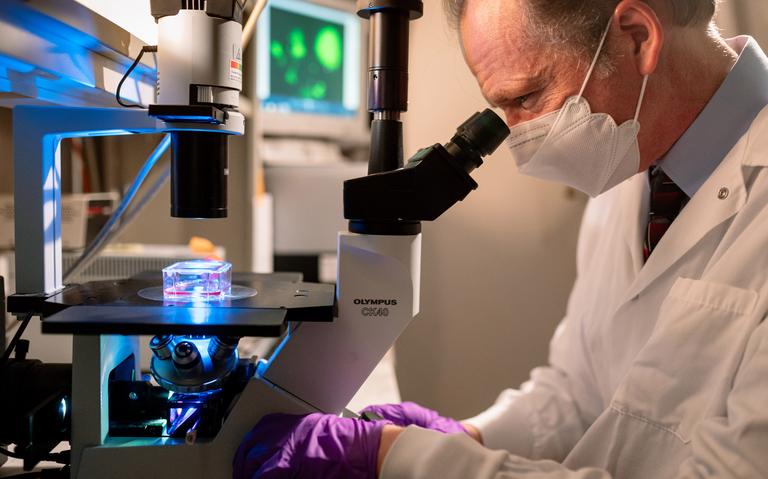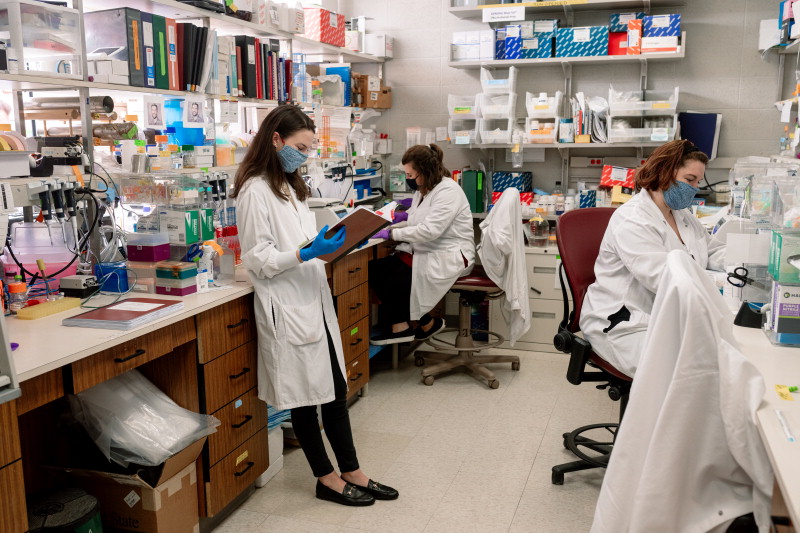 Michael Barry, PhD, director of Mayo Clinic's Vector and Vaccine Engineering Laboratory and co-developer of the platform, has been working alongside his team to engineer new ways to get genes into cells and increase those genes and the proteins that they produce. They have most recently applied this to SARS-CoV-2 using novel vaccine vectors called single-cycle adenoviruses. In contrast to replication-defective vaccines, the single-cycle vector amplifies that one copy of DNA up to 10,000 times in every cell.
"The single-cycle adenovirus vaccine engine amplifies SARS-CoV-2 spike antigen production nearly 100-fold when compared to matched replication-defective adenoviruses," says Dr. Barry. "Single-cycle is particularly potent as a nasal vaccine, fighting SARS at its site of entry." 
Breaking down the science
To be used as a vector, the adenovirus genome is altered. For SARS-CoV-2, it is generally the genes for the spike proteins (antigens) that are inserted into the vector genome.
When the spike genes are inserted and the vector's own genes for replication and assembly are left intact, that's called a replication-competent adenovirus and results in both the spike protein being made and infectious particles of the carrier virus.
When the replication genes are removed, that's called a replication-defective adenovirus and it makes one antigen per vector.
When spike proteins are inserted and just the assembly genes are removed, that's called a single-cycle vector and it 100 times more antigens produced per vector.
A benchmark for application
When Dr. Barry's group saw that the single-cycle adenovirus vector could make 100 times more protein than benchmark replication-defective adenoviruses, they started dropping many different vaccine antigens into the vector and have tested them against infectious diseases and cancer.
"We've tested it against HIV-1, influenza [pandemic in 2009]; Ebola virus [epidemic in 2014-2018]; Zika [outbreak in 2015 and '16], and now against SARS-CoV-2," says Dr. Barry. "In most cases, we use these single-cycle vaccines as a single immunization. We also focus on delivering them at mucosal sites because that's where most pathogens enter your body. For example, SARS-CoV-2 usually enters your body in your nose or lungs. Therefore, delivering a SARS vaccine intranasally makes much more sense than injecting it into your muscle, where the virus rarely goes."
Dr. Barry realized this was more than just useful for one thing; it was a platform — that is, the single-cycle adenovirus was a hub that could address a variety of needs.
To that end, and to advance the development of a COVID-19 vaccine, Mayo Clinic Ventures licensed the single-cycle adenovirus vaccine platform to pharmaceutical company Tetherex.
Dr. Barry says that while he hopes the work will help bring the COVID-19 pandemic under control, it also lays the foundation for rapid responses to other emerging pathogens and pandemics.
"If single cycle can harness its 100-fold higher power in humans, it might allow one to use 100 times less vaccine per person," Dr. Barry explains. "This might also make it easier to deploy vaccines to other countries that are struggling to get COVID-19 and other vaccines to protect their people."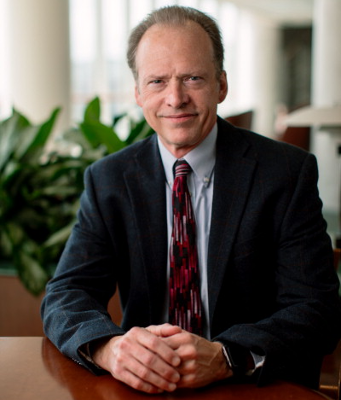 A version of the story was originally published in Mayo Clinic's Discovery Edge.
Mayo Clinic and Dr. Barry each have financial interest in the technology referenced in this article. Mayo Clinic will use any revenue it receives to support its not-for-profit mission in patient care, education and research.