Magnetic Resonance Elastography
Revolutionary imaging tool for diagnosing liver fibrosis
In 2006, Mayo Clinic researchers developed a new imaging technology for accurately measuring the stiffness or elasticity of the liver with the goal of providing a reliable, painless and less expensive alternative to a liver biopsy for diagnosing a common abnormality. The technique is called magnetic resonance elastography (MRE).
In 2007, MRE was adopted into the clinical practice at Mayo Clinic, with patients at all three national campuses benefitting from the new technology. By 2009, it was introduced as an FDA-cleared product for patients everywhere by Resoundant Inc., a Mayo Clinic-owned company.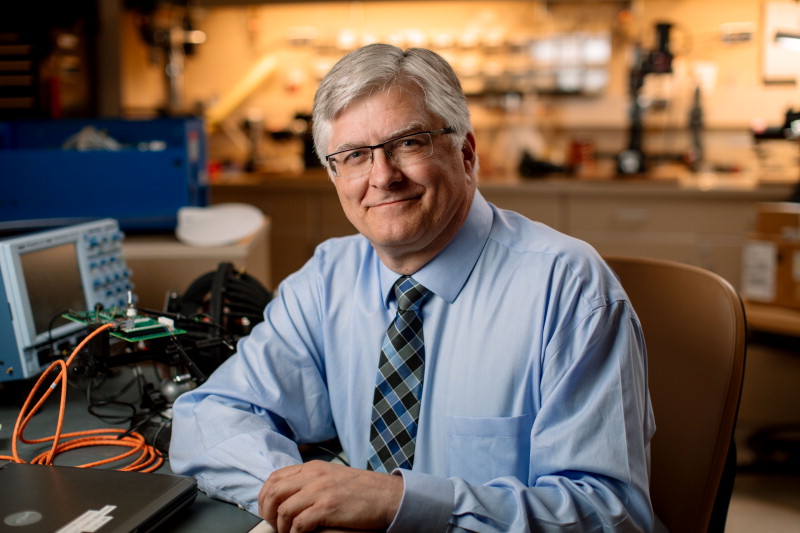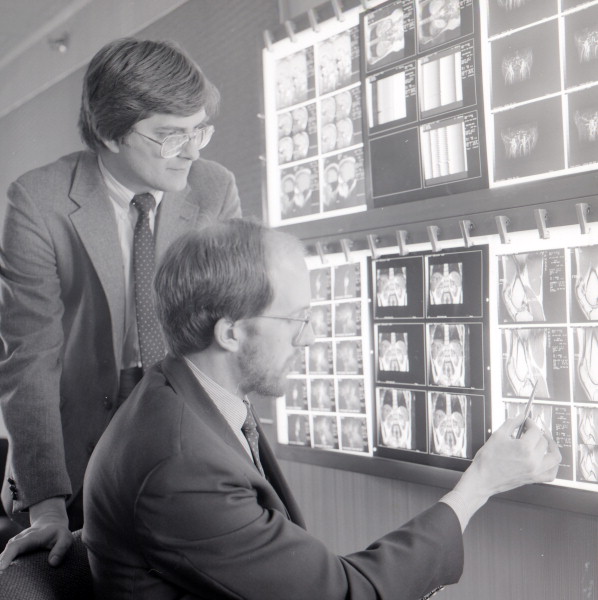 Measuring tissue stiffness
The origins of the imaging technology commercialized by Resoundant date back to more than 25 years ago when a team of Mayo Clinic researchers led by Dr. Richard Ehman invented methods to visualize vibrational waves with MRI and developed algorithms to process this information to generate images showing tissue stiffness.
MRE can quantitatively display the mechanical properties of tissue almost anywhere in the body, allowing radiologists to measure changes in tissue stiffness that occur in conditions like fibrosis and cancer, and obtain information painlessly and noninvasively that previously may have required a biopsy.
Pictured left: Dr. Ehman with fellow Mayo Clinic researcher, Stephen Riederer, PhD, assessing MRI scans in 1989.
Liver fibrosis can develop in many diseases such as viral infections, drug and toxin reactions, and other conditions that cause chronic liver inflammation. Once fibrosis develops, it can progress until the liver is extensively scarred, a condition known as cirrhosis. Chronic liver disease is the twelfth leading cause of death in the United States.
If liver fibrosis is detected before it reaches the cirrhosis stage, progression can often be halted and even reversed with treatment. The presence and severity of liver fibrosis is the most important factor in determining the prognosis in chronic liver disease. "Unfortunately, liver fibrosis is usually invisible to conventional imaging methods such as ultrasound, computed tomography, and MRI," says Ehman. Fibrosis causes liver tissue to become stiffer, allowing MRE technology to vividly display the presence of liver fibrosis in colorful cross-sectional images.
"For many patients, MRE represents a more comfortable, less expensive, and reliable way to diagnose liver fibrosis."
Multiple studies have demonstrated that MRE is the most accurate non-invasive test for assessing liver fibrosis. For many patients around the world, MRE provides a comfortable, safer, and less expensive alternative to invasive liver biopsy for diagnosing liver fibrosis. MRE has been increasingly documented in multidisciplinary clinical guidelines for routine liver fibrosis assessment, particularly in suspected cases of non-alcoholic fatty liver disease (NAFLD) and non-alcoholic steatohepatitis (NASH). The American College of Radiology issued Appropriateness Criteria® that identify MRE as the most accurate and applicable noninvasive liver fibrosis exam.
In order to share this revolutionary advance with patients around the world, Dr. Ehman worked with Mayo Clinic Ventures to create a Mayo-owned company named Resoundant, Inc., to help manufacturers implement the technology in their MRI scanners. The company also manufactures and supplies specialized devices needed for MRE. Since its incorporation, Resoundant has worked with five leading MRI scanner manufacturers to make MRE available on their new systems and as an upgrade to their existing MRI systems. 
In 2018, just a decade after it transitioned out of the laboratory to clinical practice at Mayo Clinic, MRE was assigned a Category I CPT code by the American Medical Association, formally recognizing the technology as core procedure in United States medical care. MRE is now widely available, deployed on more than 1800 MRI systems around the world. Clinical experience with MRE is continually expanding and new applications such as for brain imaging are being developed.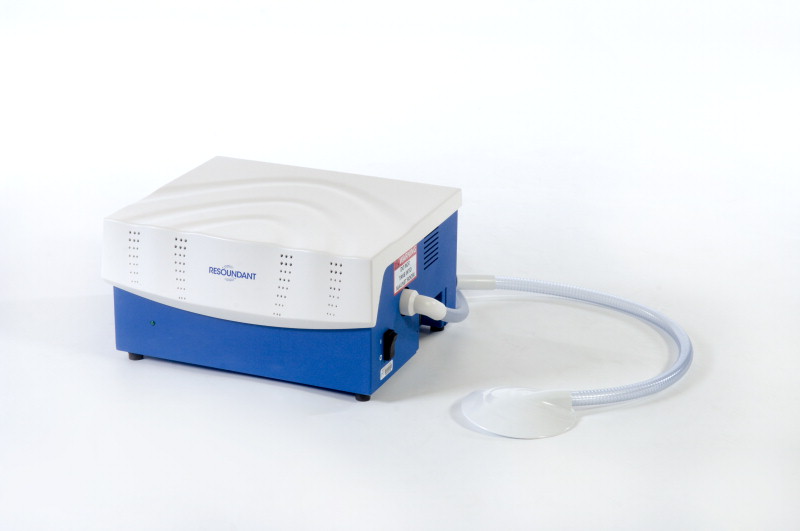 Richard L. Ehman, MD, is Professor of Radiology and is the Blanche R. & Richard J. Erlanger Professor of Medical Research at Mayo Clinic. He is an inventor, holding more than 80 U.S. and foreign patents and was named Mayo Clinic Distinguished Inventor in 2019. He has been awarded Gold Medals by the International Society of Magnetic Resonance in Medicine, the Society of Advanced Body Imaging and the Radiological Society of North America. He is an elected member of the National Academy of Medicine.