Remote ECG patient monitoring
Mayo Clinic IP paves way for FDA-cleared remote heart monitoring device
Entrepreneur Jon P. Otterstatter wanted to leverage his prior experience in information technology and invest in cutting-edge medical technology with strong potential for transforming the practice of health care — ideally at a global scale to maximize impact. He and his partners felt strongly that innovations with this kind of impact would likely come from physicians and clinicians on the front lines of medical practice.
"Not only will physicians invent practical medical devices to help their patients — they will also drive the acceptance of these products among their colleagues," said Otterstatter. "Knowing this, we reached out to Mayo Clinic with our prototypes to see if technologies in their IP portfolio aligned in a shared vision."
"We had the IT knowledge and Mayo Clinic had identified a clinical need and developed an enabling device and vision of remote care — it was a perfect intersection of technology and expertise."
Otterstatter found the perfect vision and enabling technology in the BodyGuardian sensor, an on-body device that uses sophisticated algorithms to support remote monitoring and care of patients. The combined device-and-software system allows health care providers to monitor key biometrics outside the clinical setting, while patients go about their daily activities.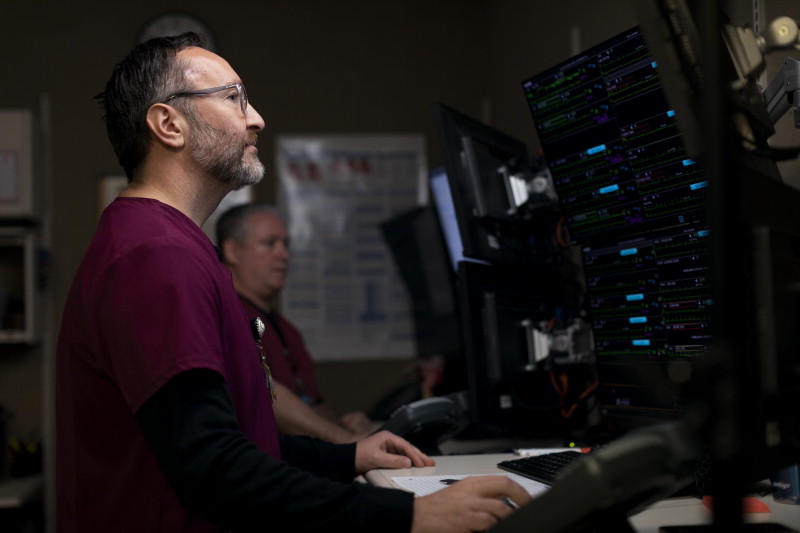 Integrated, multidisciplinary team
Otterstatter licensed the technology and named the company Preventice to commercialize and market the product. Developing BodyGuardian was a multidisciplinary effort that involved Preventice technology experts and Mayo Clinic physicians, nurses, engineers and technical staff.
Using a small body sensor, the system records and wirelessly transmits important physiological data such as ECG, heart rate, respiration rate and activity level for non-lethal cardiac arrhythmias in ambulatory patients. Remote patient monitoring creates a constant connection between patients and their care teams — potentially easing stress and worry, increasing compliance with treatment plans and improving quality of life.
Expanded applications using the BodyGuardian platform include prescription medication management, cardiac care, sleep apnea and numerous others. Preventice continues to collaborate with Mayo Clinic Ventures on innovative health care solutions, especially for the emerging market of remote care.
"We could not have achieved this level of success without Mayo Clinic Ventures," said Otterstatter, president and global strategy officer. "One of the greatest benefits of working with Mayo Clinic is its globally recognized brand. It has top-of-the-game physicians — some of the best you will find anywhere. When I look at the structure of our corporate DNA, and how we approach innovation, we could not have done it without listening to the physicians and our colleagues at Mayo Clinic."
Preventice was acquired by Boston Scientific in January 2021.